Events & Catering Blog
Read about some of the catering challenges and wonderful events we have had
the pleasure of participating in as one of Wilmington's top catering companies.
Yacht Venture
November 10, 2018
We had the honor of catering this year's Yacht Venture; a fundraiser for the Children's Museum of Wilmington. This event, located at the Bradley Creek Marina, included food, drinks, entertainment, an auction, and a tour of several yachts parked at the marina. The guests were allowed to hop from yacht to yacht to tour each one, and they did not disappoint.
Dinner included prime rib, fried green tomatoes, Clams Casino, assorted cheese and fruits, bacon wrapped scallops, crab dip, key lime squares, and more. We're still stuffed! We were excited to show that Sawmill can do more than comfort food. Thanks for having us and we hope to be back next year!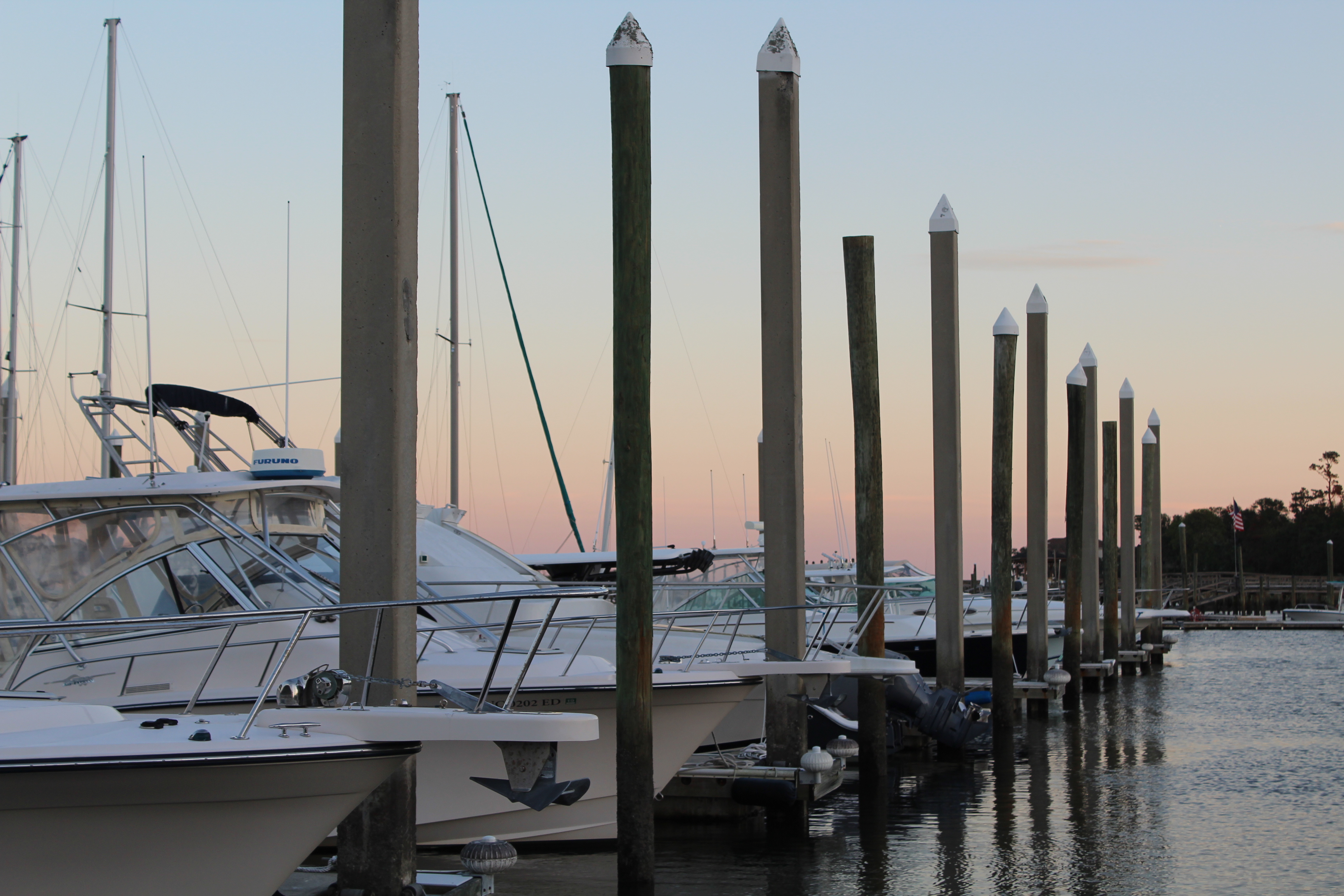 ______________________________________________________
Old Homestead Farms
October 14, 2018
Sawmill catered a wedding at a new venue last weekend. Old Homestead Farms, located in Rocky Point, sits on over 100 acres, has been a farm since the civil war, and has several locations on-site for your event. Upon arrival, a long, charming driveway welcomes you.
The ceremony was shaded by Spanish moss and large oak trees in front of the Overby House, overlooking the horse pastures. The reception was held in the renovated barn, which holds a bridal suite and groom's room. The barn holds up to 299 guests, is 4300 square feet, has a spacious kitchen, and a beautiful spiral staircase leading up to a balcony which overlooks the entire barn. Old Homestead farms also has a horse-drawn carriage upon request.
With 110 people attending the wedding, Sawmill had to bring a spread! The rustic location calls for food to match, including fried chicken, pulled pork (with Eastern and Western sauce), cole slaw, scalloped potatoes, green beans, and dinner rolls. There's something about catering in a barn that gives us all the feels!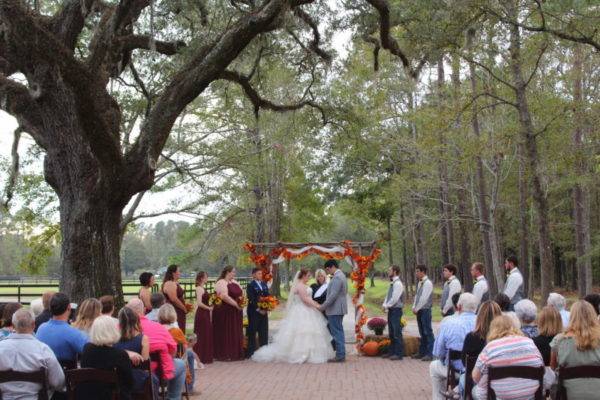 _____________________________________________________
A Wedding At The River Room
August 17, 2018
Are you looking for a venue in the Wilmington area that will allow you to bring in your own vendors? The River Room, located on the Cape Fear river on Water Street, is a beautiful choice. The space can accommodate 120 people, and also has a suite with a dressing room, lounge area, private bathroom, and kitchen.
We recently catered a wedding at The River Room where ceremony was held on The Deck, located on the side of the JW Brooks Building. The inside has a homey, rustic feel with original exposed brick. It's the perfect place to stay out of the heat, while also having a beautiful view.
The wedding menu included ham with raisin sauce, scalloped potatoes, green beans, squash casserole, and dinner rolls. We can't wait to cater another event at The River Room!
______________________________________________________________________________
NC House of Representatives: Catering Event
July 28, 2018
Recently, Sawmill had the honor of being chosen to cater a party for Carson Smith. Mr. Smith is running for the North Carolina House of Representatives in the upcoming November election.
Sawmill Catering provided an Hors D'Oeurves spread, which included caprese salad, bacon wrapped scallops (that seemed to disappear quickly), shrimp cocktail, crab dip, lemon squares, brownies, and more. Not only was the Hor D'Oeurves spread beautiful, but so was the venue. The event was held in a beautiful Hampstead home on the water at sunset.
We loved being able to serve at such an important event. Good luck, Carson!
________________________________________________________________________________________________________
__